About Us
Jawharper.com is a group of people interested in world music culture for years, we play most of the ethnic instruments ourselfes and we love it!
We want to give our customers the joy of the acquisition of our products. We are a small company, every customer is very important for us, so we keep
personal contact with everyone
, and manually check every instrument that we send.
Our shop is located in Moscow., this allows us to have straight contacts with various crafters from whole Russia.
Shipping is made by Russian post worldwide, we provide tracking numbers for every parcel.
If you have any questions or you can't decide between 2 jaw harps - feel free to contact us :
email: ilias@jawharper.com
skype: jawharper.shop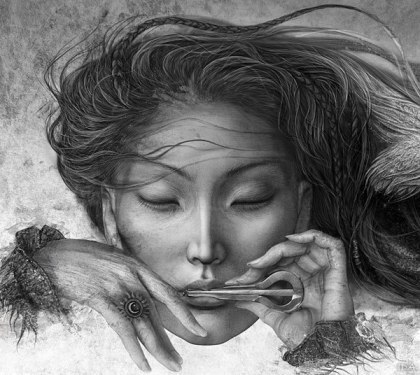 About jew's harp (aka jaw harp, aka mouth harp, aka khomus).
There are many variations and modifications of a jew's harp. They differ in the material of which they are made, as well as the height and tone of extracted sound. Scientists musicologists still have not come to a common classification. Jew's harp is one of the most ancient and sacred folk instruments, a surge in its popularity periodically happens in the secular salons, and concert halls.

It is considered that a jew's harp is a national archaic instrument, which is used mainly by Turkic-speaking people. However, in Europe, in the Middle Ages and the eighteenth-nineteenth centuries, it was widespread, particularly in Austria.

Jew's harp was appreciated by the great composers. It became the progenitor of several modern musical instruments. For example, Friedrich Buschmann, in 1821 invented the harmonica, which in turn served as a basic instrument for the invention of the accordion and bayan. Theorist-composer Johann Georg Albrechtsberger, friend of Haydn and Mozart, lectured about the jew's harp mechanism and its exceptional musical quality in the 18th century. His works were performed by jew's harper Bruno Glattsl. Johann Georg Albrechtsberger wrote 4 concerts specifically for the jew's harp. Since 1949, their manuscripts are stored in the Hungarian National Library in Budapest.

However, the church was an active opponent of the popularization of the jew's harp, and in Europe as well as in Russia, it was officially banned. But the tradition was saved in many regions of Russia and now is growing back.

Jew's harp referred to the reed-plucked instrument, which combines the features of reed, plucked string and wind instruments, though it's really hard to classify.

Traditional metal jew's harp includes an arcuate frame, and a steel tongue attached to it, which is the sounding body. The resonator is the articulation apparatus, ie, mouth, lips, teeth, tongue, respiratory tract, larynx, the diaphragm, and cranium.
Jew's harp takes no time to learn to play but takes eternity to master, despite its visual simplicity it holds uncountable possibilities. It's easy to find some education videos if you need them at your first steps but once you are done with holding the instrument in the right way, you are free to explore – breathe in different manners, use tongue, use throat, use your whole body and the sound will change. It's a nice toy for your imagination!
We at Jawharper.com offer a large variety of jew's harps for sale from different regions, from unique masters.