5 stages of a jaw harp player
5 stages of a jaw harp player
Jaw harp does not immediately reveal its secrets. The development of the player takes several stages. I will share my observations.
1) Oh, what a cool thing, let me try! This is how a person acquires the first jew's harp.
He is not aware of his motives at this moment, but he has a great interest in sound. He wants to try it himself.
2) That's it! I'm already a musician or: That's it! What a cool shaman I am. Usually the stage takes from a month to a year.
Having mastered the elementary skill of extracting a sound, and two or three articulatory techniques, a person begins to selflessly enjoy his own creativity.
3) I'm tired and it gets a bit boring. Plateau. The most insidious stage. From a year to three.
If initially the goal was to play music, then having exhausted his technical capabilities and having let the steam off, the jaw harper begins to believe that the jew's harp is too primitive, he already knows how to do everything, and puts it on the shelf.
4) The stage of apprenticeship. The most painful. Three to 10 years.
Here you need to somehow manage to pacify your ardor, temper your pride, and begin to methodically study the capabilities of the instrument and its effect on the body and mind.
5) In a sense, gratitude for the apprenticeship stage.
This is where the fun begins. Time after time, plunging into the inner space by sound, a person begins to realize himself as an energy system. Which interacts with the environment, i.e. external power system.
And the jew's harp becomes for him a way of fine tuning. A way to control the flow of life force.
The distinction between music and practice ceases to exist.
Play instruments and be happy and we at Jawharper.com will help you to find and choose the jaw harp or other instrument of your liking.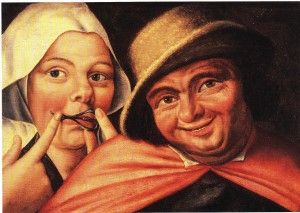 ---
Related Products